Stars of Magic (Soft Cover) by Meir Yedid
$35.00
r
r
r
r
r
r
r
r
r
r r r
W:

r

$21.00

r

r


r

r
R:

r

$35.00

r

r

r

r


r

r
47

r

Available

r


r


r

r
r
r
r
r
r
r
r
Dimensions:
11.0 x 8.5 x 0.5
r
r
r
r
r
r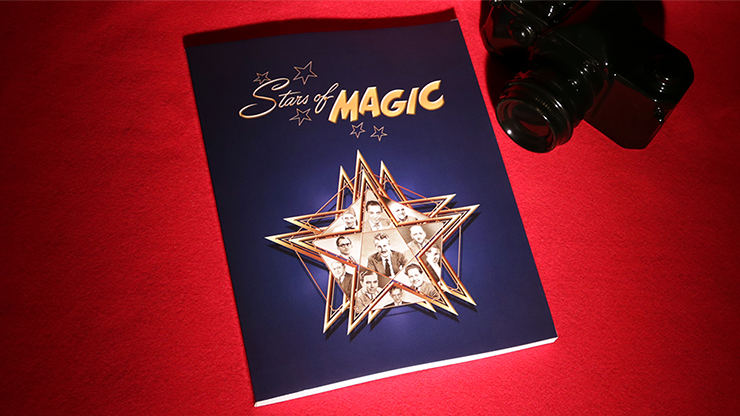 r
r
r





r
r
---
r
Description: r
r
r
If you have not read and learned the magic contained in this book you are not yet a full-fledged close-up magician. The magic by John Scarne Dai Vernon Bert Allerton S. Leo Horowitz Emil Jarrow Francis Carlyle Dr. Jacob Daley Tony Slydini Ross Bertram Nate Leipzig and Max Malini helped shape the art of close-up magic as we know it. r
It has often been said that mastering the magic in this book will make you an accomplished close-up and sleight-of-hand artist. In many ways it contains all the magic you need to build a professional caliber repertoire. Many have earned a living performing these routines and now you can too.
r
Includes: 41 incredible routines by 11 amazing artists a historical introduction and a bonus section with private correspondence related to the Stars of Magic.
r
Second Edition. First Paperback Edition. Published by Meir Yedid Magic in 2017. 176 pages written by George Starke Dr. Jacob Daley Bruce Elliott and Meir Yedid. 378 photographs by George Karger. 8.5 x 11 inch softcover perfect-bound.
r
All of the routines were originally sold as separate manuscripts. Purchased separately they would have cost you US $98.00.

r
r
r
r
r
Additional information
| | |
| --- | --- |
| Weight | 0.000 lbs |
| Dimensions | 8.00 × 4.00 × 4.00 in |